At the started beginning of 2017, Vinissimo gains a high level of trust from all our partners. Thanks to the wine's qualities and service, Vinissimo reach a high proportion of client portfolios in the Cambodian Market. Vinissimo engages in a standard of Quality to make sure that each service we provide is effective and professional.
Our activities are based on three pillars:
- Distribution Chanel: Local distribution firm plays a significant role to deliver the wine to our end clients and ensure a close relationship in each area.
- Branding: Vinissimo works to build the brand image of our wines in Cambodia
- Logistic support: We support the importation process for private clients and distributors.

Company Value
Thanks to all our value partners, Vinissimo grew and doubles its value in less than 4 years of operation.
400 K$*
Vinissimo was registered in 2017 as a Limited Company and started its full operation in May of the same year.
Our commitment is always to provide the best product for a very fair price.
*Estimated Company's Value
600 K$*
In 2018, Vinissimo opened its branch in Siem Reap and in the est region of Cambodia.
By commitment to quality, Vinissimo started to be well-known and a trusted brand in Cambodia.
900 K$*
In 2019, Vinissimo changed its business model and built up a channel of distributors around Cambodia: 6 independents distributors have started in Cambodia and Vinissimo start to prospect to Southeast Asia countries such as Vietnam, Laos, Myanmar, Singapore and Malaysia
Creative Team and strong background founder

Vinissimo is managed and run by three passionate people who themself have experience of running a multinational companies or institutions. We believe in the way of building a new lifestyle around friendship, Joyce, and happiness.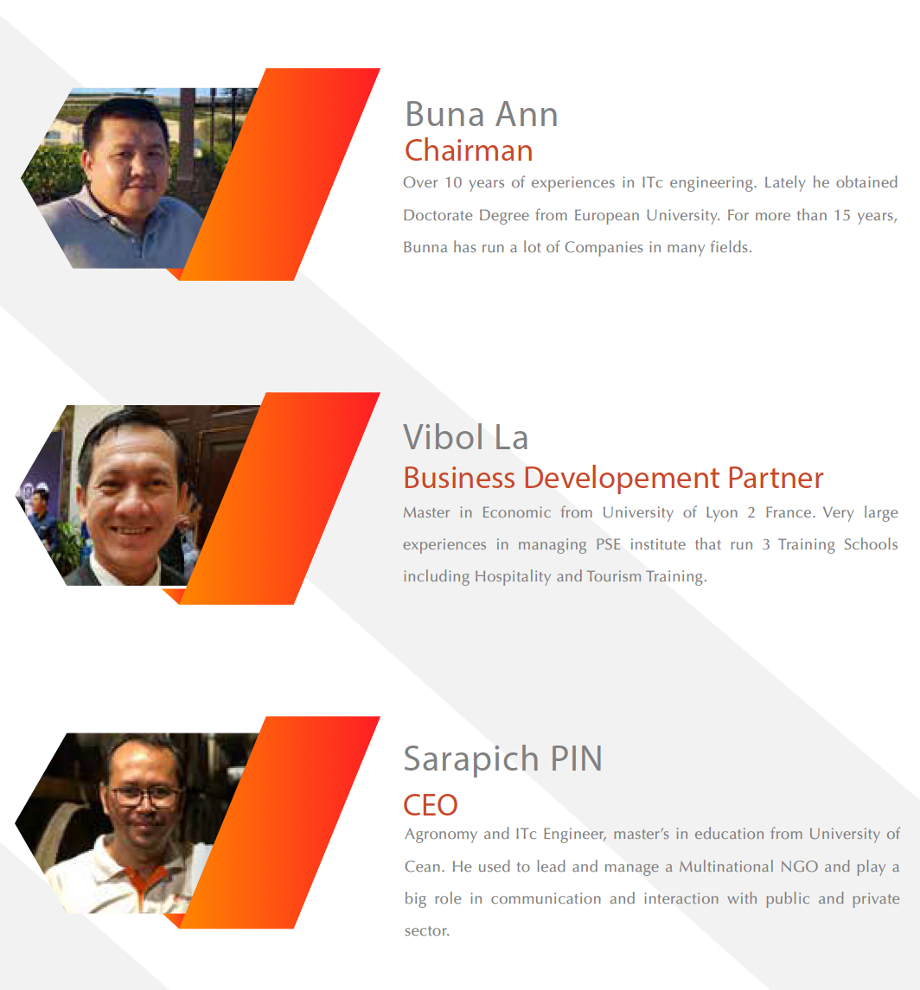 We decide to build with each producer a long run business